Ice Decanters Make Parties Magical
Planning an outdoor winter party? On a budget? Fill an easy-to-freeze ice decanter with a fruit bevearage for your next neighborhood party and get ready for the ooh's and ah's when friends see the icy wonder. It's a frozen party asset that won't break the bank. Easy, fun, magical and guaranteed to be cold!
Here's how to create an ice decanter:
You'll need:
1 clean, empty half-gallon standard cardboard milk, orange juice or lemonade carton with top opened wide.
1 empty and clean liter-size glass sparkling water or wine bottle with top labels removed
Fresh fruits such as a lemon, orange, lime and strawberries.
Fresh dill or mint
Masking tape
Funnel
Here's the fun:
Cut off the top portion of the juice carton or keep it in place with the top portion left opened wide. Set the bottle in the center of the carton, and fill the carton a quarter full with water.
Let kids tuck sprigs of dill or mint and several thick lemon, orange or lime slices in the water around the bottle. Set tape over the top of the bottle and attach to outer sides of the carton to keep bottle in place in the center of carton. Freeze.
Remove the carton from the freezer, fill with more water, fruit slices and herbs until the water reaches close to the top of the carton. Re-freeze.
To use, tear off the carton with your kids to reveal the surprise creation. You may need to run warm water around the carton, or an adult may cut the length of the carton with a knife to release it easily.
Set a funnel on the mouth of the bottle and fill it with lemonade or your preferred beverage. Place the filled ice decanter on a rimmed plate lined with a thin towel. Wrap and tie a cloth napkin around the lower portion of the ice block for easy handling.
Extra idea: Make a floral ice sculpture. Fill the carton with water and add short-stemmed flowers such as roses and freeze. The flowers will be suspended in the ice encasing the bottle.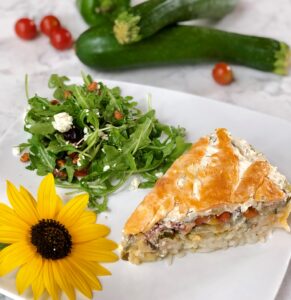 Leaves that were green may be turning to brown, gold and red, but summer's growing season isn't over yet. Tall and free, sunflowers still climb upward like Jack's beanstalk. Their bright yellow blooms sway with afternoon breezes, crossing property lines and surpassing the heights of fences. So full of life and growth, I recently observed…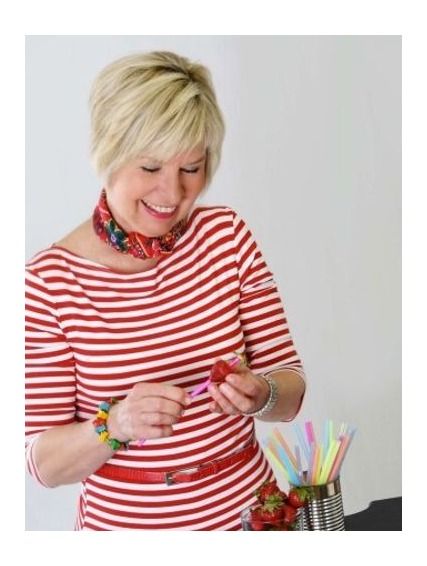 Sign Up For My Newsletter