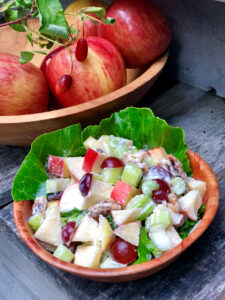 Minnesotans think of themselves as not being particularly boastful. But fall is in the air, and one exception is when it comes to the humorous question, "How do you like them apples?"
  We love them, and we take pride in the fact that the popular Honeycrisp was developed in our state years ago. Now, the latest addition to this romance with new apple varieties is First Kiss. A child of the Honeycrisp family, and developed by the University of Minnesota, it was promoted as the "first kiss of autumn" at the Minnesota State Fair this summer. Eager to grab a taste, I stood in a long line at the apple booth to buy one. It was worth the wait. I took a bite and thought, "Whoa … this IS an exceptional apple!"
  Would friends and family agree? A First Kiss taste test with other favorite varieties would answer that question. So I put together this entertaining apple-tasting game.
  First, I purchased six varieties of apples, both to compare with First Kiss and to match apple names with tastes. Cut into bite-size chunks, I set the apples on separate plates numbered 1-7. (I kept track on my hidden "answer key.") For reference, I listed the names of the seven apples in alphabetical order on a sheet for all to see.
  To play, the "testers" wrote numbers 1-7 on an index card. They tasted samples on each plate and wrote what they thought was its correct name next to the corresponding number on the card. 
  For extra fun, I asked them to star their favorite.
  This was a tough assignment! Even though the participants have been chomping on apples for years, comparing apples to apples revealed subtle differences — a challenge indeed! Not surprisingly, First Kiss was a hit. 
  You might want to do a similar "apple taste test" game using your family favorites and regional varieties to discover the apple of your eye. Then, get inspired and cut up additional apples for this refreshing Waldorf salad, a tasty side to a fall meal. Mix crisp apple chunks with crunchy, healthy ingredients, and toss with a homemade dressing featuring a sweet hint of honey. 
  WALDORF SALAD
  Serves 4-6
  2 cups crisp apples in chunks, unpeeled
  1 cup diced celery
  1/2 cup halved red grapes
  1/2 cup toasted walnut pieces
  1/4 cup raisins 
  Dressing:
  1 tablespoon honey
  2 teaspoons lemon juice
  3 tablespoons mayonnaise
  1. Lightly toss apples, celery, grapes, walnuts and raisins in a bowl.
  2. Whisk together dressing ingredients until smooth. Toss with salad ingredients. Serve chilled.
Throughout Sweden, there are a variety of ways to make, shape and bake these delicious cinnamon rolls.  There is even a national Cinnamon Roll Day every October! I learned how to make them in friend Inger's kitchen when I was teaching at a college in Jönköping. Inger always found a little job for my two…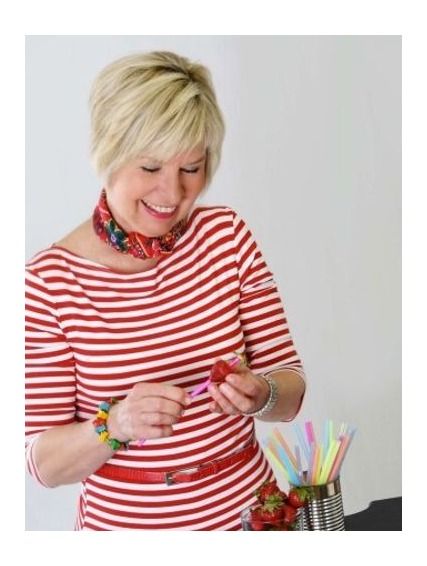 Sign Up For My Newsletter