Traditional-Look Silhouettes With Photos
Remember back in your kindergarten days, making large shadow silhouettes on black construction paper for a one-of-a-kind Mother's Day gift? Next to small handprints pressed into a round of plaster of Paris, silhouettes rank high on the list of personalized gifts Mom expects to receive sometime along the road of motherhood. To keep with tradition, here's how to make a silhouette suitable for framing. But this time around, the simple craft activity has a modern twist using your favorite photographs.
Here's how:
Choose a photograph of your child that was taken from a side view, so you have a nice profile. Photocopy the photograph or print a copy on regular paper. Using the copy, carefully cut out around the profile. Trace the profile shape on black paper and cut it out, making sure that you include all the tiny details of nose, mouth and hair. We like to use small, sharp craft or manicure scissors for greater accuracy. Mount the cutout on poster board in a contrasting color. Or, use white paper for the silhouette, and mount on a black or other dark background.
Using the same technique, you might want to reproduce a photo of an action shot with Mom and her daughter or son. They might be dancing together, jogging along the sidewalk or shooting a basketball. Cut out the profiles, trace on paper, cut out and mount them so that the images of the two people fit together well.
Extra tip: Try this idea with other photos throughout the year. For example, take photos of all of the members of your child's softball team. Make a silhouette for each team member as a unique souvenir to hang on his or her bedroom wall.
Throughout Sweden, there are a variety of ways to make, shape and bake these delicious cinnamon rolls.  There is even a national Cinnamon Roll Day every October! I learned how to make them in friend Inger's kitchen when I was teaching at a college in Jönköping. Inger always found a little job for my two…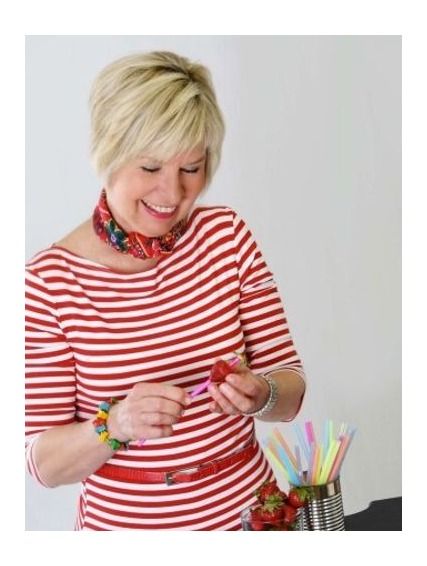 Sign Up For My Newsletter