You don't need warm weather to enjoy a fun gardening project this month. Grow paperwhites indoors and watch them bloom! Plant several in a variety of small flowerpots or vases you have stashed away from last summer. Enjoy the cheerful white blooms in your home, and share with others on Valentine's Day.
You'll need:
–1 paperwhite bulb
–1 clean empty decorative 4-6" flowerpot (without drainage holes) or waterproof container that is deeper than the height of the bulb.
–Clean pebbles such as pea gravel (substitute potting soil, if you prefer)
–Lukewarm water
–Decorative items such as floral moss, acorns, tiny pinecones, stones, and waterproof charms/trinkets (optional)
Here's the fun:
–On a newspaper covered surface, set out supplies. Scoop pebbles in the container and fill approximately 1/3 full. Place the bulb in the middle with points up and root plate down. Fill in around the bulb with more pebbles leaving the tips of the bulb exposed.
–Water just to the bottom of the bulb. If you wish, decorate by arranging small pieces of floral moss or tiny nature finds on top of the pebbles.
Care: Add water regularly. As it grows, place in a sunny window. Paperwhites take an average of 3-4 weeks to bloom.
Note: If using a medium size container, you may wish to plant two or three bulbs together. If you substitute potting soil for pebbles, use a container with a drainage hole.
Throughout Sweden, there are a variety of ways to make, shape and bake these delicious cinnamon rolls.  There is even a national Cinnamon Roll Day every October! I learned how to make them in friend Inger's kitchen when I was teaching at a college in Jönköping. Inger always found a little job for my two…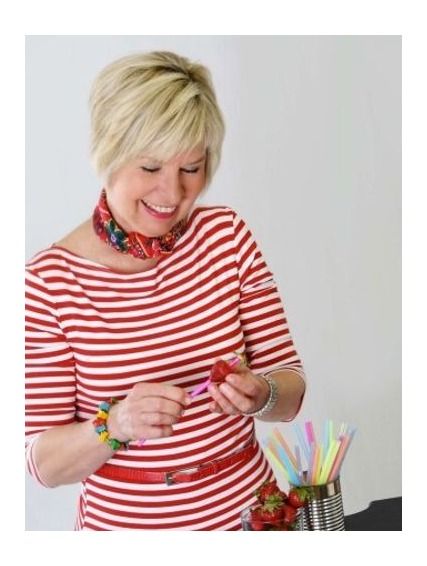 Sign Up For My Newsletter