Grow Green Indoors and Get a Jump on Spring
As winter comes to an end, there's nothing like seeing and smelling fresh, green plants peeking out from the earth. Create that feeling indoors to get a jump on spring with these easy and gratifying "grow green" sprouting activities. Make it super easy by growing wheat berry or rye grass seed in a clear jar or vase to brighten your home, grow a good luck charm shamrock centerpiece for St. Patrick's Day on March 17, or grow a spring village in a saucer.
For each growing activity, you'll need wheat berry or rye grass seeds. Wheat berry seeds cost only pennies, and they are readily available in bulk in natural food stores and some supermarkets.
GRASS IN GLASS
Find a simple, clear wide vase or jar. Or use a waterproof carton or travel souvenir. Scoop potting soil into the container to a depth of about 2 inches. Sprinkle the seeds on the soil. Add enough water to moisten both the soil and seeds. Loosely cover with plastic wrap until seeds sprout in 3-4 days, then remove the plastic wrap. Place in a sunny window and watch both the roots and green grass grow each day. Your kids will be totally amazed to see how rapidly the grass reaches to the top of the container. Mist with water occasionally.
GROWIN' OF THE GREEN FOR ST. PATRICK'S DAY
With scissors, cut a new kitchen sponge into the shape of a shamrock. Soak the sponge in water and set it on a plastic tray or pie tin. Generously sprinkle the sponge with seeds all over the shape. Add water to the pan, loosely cover with plastic wrap until the seeds begin to sprout, and then remove the plastic.
Once the seeds begin to grow, place the "shamrock" in a sunny area. Within a few days, the growing seeds will transform a plain sponge into a beautiful giant green "shamrock." Keep the sponge moist – a perfect watering activity for young gardeners.
A LIVING MINIATURE VILLAGE IN A SAUCER
Kids can design their own mini village while nature takes care of the plant life. Fill a 10-inch flowerpot drainage saucer with potting soil. Sprinkle the seeds on the soil, lightly spray with water until soil is damp, not soggy. Loosely cover with plastic wrap until seeds sprout. Remove plastic wrap, and place tray near a sunny window.
Your children can create a village setting by placing cute objects in the grass: miniature toys, trees made from twigs, tiny flowers from tissue paper, and figures molded from clay. Pathways can be added to the village by clipping the grass however you wish. Add miniature bunnies and wrapped candy eggs as Easter approaches.
Throughout Sweden, there are a variety of ways to make, shape and bake these delicious cinnamon rolls.  There is even a national Cinnamon Roll Day every October! I learned how to make them in friend Inger's kitchen when I was teaching at a college in Jönköping. Inger always found a little job for my two…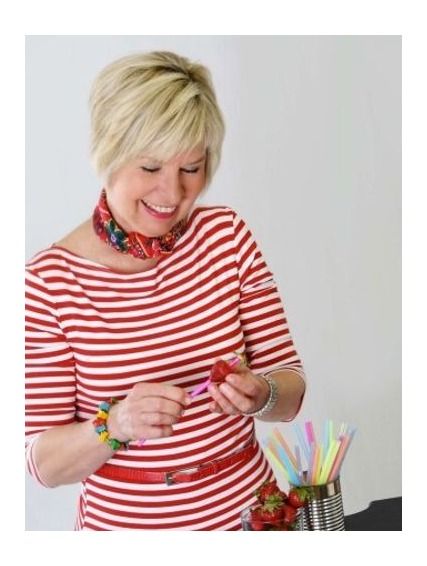 Sign Up For My Newsletter