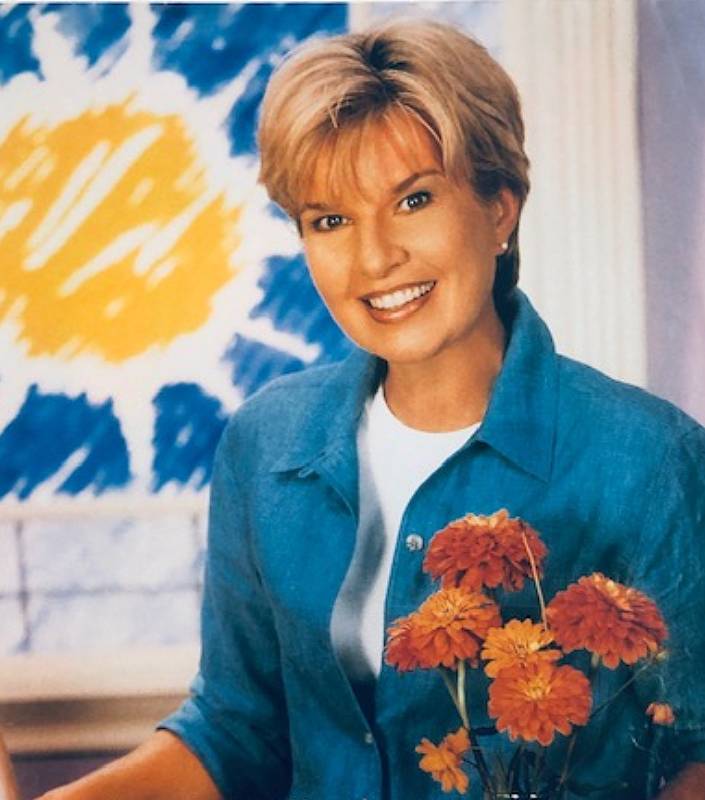 Donna Erickson is the executive producer and host of the award-winning cooking and crafting TV series Donna's Day. Produced by public television and the Jim Henson Company, it has aired on PBS, the Hallmark Channel, and internationally. For over 20 years, Donna has been nationally recognized for inspiring adults to connect with kids through her budget-minded recipes and activities designed to develop lasting memories, strengthen family relationships, and make the time spent with kids count.
Since 1990, Donna has written a weekly syndicated column distributed by King Features Syndicate. She is author of 9 books, including Prime Time Together with Kids, which sold 500,000 copies, and Donna Erickson's Fabulous Funstuff for Families. She played the live-action role of "Captain Wentworth" on the award-winning PBS Kids series Jay Jay the Jet plane and has been a contributing editor for Parents Magazine.
Donna has appeared frequently on The TODAY Show, The Oprah Winfrey Show, CNN, FOX News, HGTV, and Discovery Channel. Her awards include Gold Parents' Choice Awards for her books and television series Donna's Day. The show was also chosen by the Associated Press as one of the "Top Ten Television Shows" in the U.S.
She is a speaker at national conferences on the topics of "Play" and "Creative Living." She has been an active media spokesperson for companies such as Target, Hershey's, Kleenex Brand, Pillsbury, Kellogg's, and SC Johnson.
Donna holds a B.A. from North Park University in Chicago, where she served on the Board of Trustees and where she received the Distinguished Alumnus Award in 2002. She attained an M.A. degree from the University of Minnesota in Second Languages and Cultures Education and Administration. She has taught at the elementary, secondary, and college levels in the US, Sweden, Democratic Republic of Congo, and Zambia. She has three children, two grandchildren and lives in Minneapolis with her husband Dean.