One-Step Lemon Bundt Cake
Dog-eared recipes deserve some review now and then, and I'm glad I rediscovered this classic from my mom's recipe box. It's a never-fail, fabulous one-step pound cake that is a perfect "first" cake baking experience for kids.
​Read the recipe together, and let them search for the dry ingredients in the pantry, measuring cups from a kitchen drawer, eggs and sour cream from the refrigerator and lemons in the fruit bowl. Grate, measure, pour and mix it all together in just one step.
​Nothing could be easier than dumping it all in a bowl and mixing it up for a delicious cake to serve for your next afternoon snack or a dessert at a family picnic. You can easily change up the flavor by substituting orange zest for lemon, and even reducing the sour cream and replacing it with orange juice. Don't be surprised if it becomes your family's signature recipe. Let's get started:
2 1/4 cups flour
2 cups sugar
1/2 teaspoon salt
1/2 teaspoon baking soda
1 cup soft unsalted butter, at room temperature
1 cup sour cream, at room temperature
3 eggs, at room temperature
1 teaspoon pure vanilla extract
2 teaspoons grated lemon zest
To Glaze:
1 cup confectioners' sugar, sifted
2 tablespoons freshly squeezed lemon juice
Preheat oven to 325 degrees. Grease and flour one Bundt cake pan. Or, spray with non-stick baking spray with flour.
Put all of the cake ingredients into a mixer bowl and blend at low speed for about 1 minute. Beat an additional 3 minutes at medium speed. It will be light-yellow and creamy.
Pour into prepared pan.
Bake 55-60 minutes, or until toothpick inserted into the middle comes out clean.
Cool the cake upright on a rack for 15 minutes. Remove from the pan and cool completely before glazing.
​To glaze, combine the confectioners' sugar and lemon juice in a bowl, mixing with a whisk until smooth. Add more juice for a pourable consistency. Drizzle over the top of the cooled cake and let glaze dry.
Or, instead of glaze, simply sift confectioners' sugar over cake.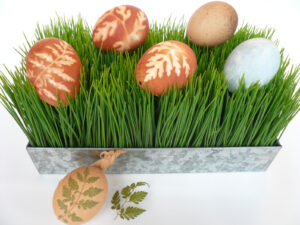 Bring back the past by dying your Easter eggs the way it used to be done – with natural items straight from the kitchen and garden.Here's what you'll need:–Hard-boiled eggs or blown eggs (see below for how to blow eggs)–Nontoxic, safe food items such as blueberries or red cabbage leaves for blue, walnut shells, tea…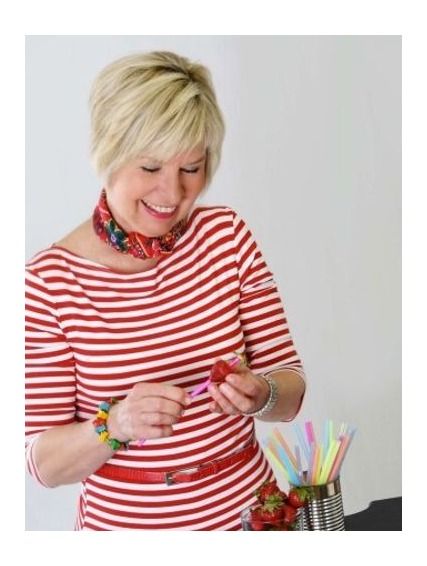 Sign Up For My Newsletter