Decorate Easter Eggs With Natural Dyes And Designs
Bring back the past by dying your Easter eggs the way it used to be done – with natural items straight from the kitchen and garden.
Here's what you'll need:
–Hard-boiled eggs or blown eggs (see below for how to blow eggs)
–Nontoxic, safe food items such as blueberries or red cabbage leaves for blue, walnut shells, tea or coffee for tan, red beets for gray. Experiment with what you have on hand.
–Medium-size sauce pans (one per color)
–Water
–Vinegar
–Slotted spoon
–Strainer
–Mixing bowls
–Cooking oil and soft cloth
Pour 1 cup water into a saucepan and add a handful of an item such as berries, or cut-up fruits and vegetables. Bring to a boil and simmer about 15-30 minutes until the water turns the color you wish. (The eggs will dye in a lighter color than the color in the pan). Strain the colored water into a small mixing bowl. Add 2 teaspoons of white vinegar to each cup of liquid.
Add eggs to the natural dyes. Turn them around occasionally. Note that colors will be subtler than commercial dyes. Remove the eggs with a slotted spoon and let them air dry. When dry, polish with a small amount of cooking oil applied to a soft cloth. Refrigerate boiled eggs.
Drying Tip: For a convenient drying rack for blown eggs, set several wooden skewers in a chunk of floral foam. Insert skewer through the hole at the bottom of the dyed egg.
Extra idea: Onion skin dying method with plant designs.
Place 2 or 3 handfuls of loose yellow onion skins in a saucepan. Cover with water and bring to a boil. Simmer 15-30 minutes. Add 2 teaspoons white vinegar. Strain and cool.
Meanwhile, arrange one or two nontoxic flat leaves, ferns, fresh dill or parsley on blown or boiled eggs. Carefully cover the egg with a piece of doubled cheesecloth.
Gather the cloth snuggly, and tie with white string. Wrap several eggs. Set them in onion dye until desired reddish-brown shade appears. Remove from dye. Let dry before removing cheesecloth and plants.
Here's how to blow out the contents of eggs: Poke a small hole with a straight pin at each end of a washed raw egg. Carefully wiggle a toothpick or wooden skewer into one of the holes to break the yolk. Place a drinking straw over the hole on top, and blow through the straw, collecting the contents of the egg in a small dish. Rinse out the empty shell and let dry. Store in an empty egg carton.
Throughout Sweden, there are a variety of ways to make, shape and bake these delicious cinnamon rolls.  There is even a national Cinnamon Roll Day every October! I learned how to make them in friend Inger's kitchen when I was teaching at a college in Jönköping. Inger always found a little job for my two…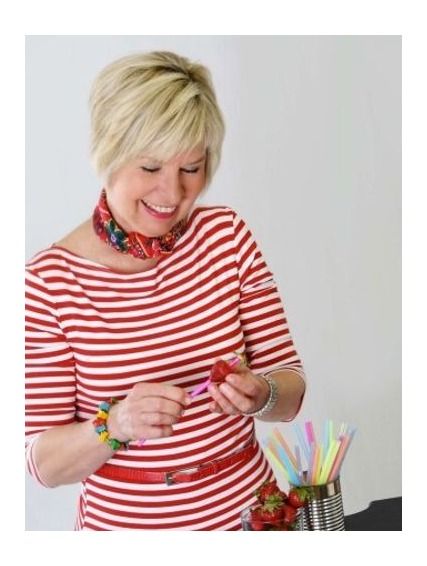 Sign Up For My Newsletter