Ice Cakes for Winter Birthday Fun
Last month during our preholiday, 
subzero cold snap, the daily temperatures in Minnesota were so miserable that not even my most jovial friends could crack a smile through the numbing wind chill. With my husband's birthday right in the middle of the worst of days, the cold weather inadvertently became the inspiration for an unusual birthday cake.
I left cake recipes aside, and instead rooted through cupboards and closets searching for rarely used Bundt and angel-food cake pans, along with mismatched tin tartlet moulds. I filled them all with tap water, put them outside to "freeze" and set the kitchen timer for 10 hours.
When the buzzer went off, I donned oven mitts and a down coat and went outside with an ice pick to test if they were "done." Perfectly frozen, I lugged them inside to the kitchen sink, ran water over the pans for a few seconds, and smiled as the ice slid out with a thud in beautiful shapes.
I lugged the molded ice shapes back outside on a tray and, like a kid in a sandbox, scooped cupfuls of snow and spread it between the ice layers like "icing," with the hope that this multitiered creation wasn't going to be the ultimate ice folly.
So there I was, alone in my backyard, pondering the day, as I set a single candle on the top tier of an ice cake. Instead of the usual clamor of kids participating in the creative fun, it was the kid inside me that became the joyful and unexpected "icing on the cake" that day. Slice of ice, anyone?
Note: To make a whimsical ice cake in a warmer climate, freeze water in a bundt cake pan in your freezer. Remove ice cake from pan and set on a tray with rims to catch melting ice. Display on a buffet dessert table with fresh fruit.
Together time tip: If you live in snow country, make snow cakes and sculptures together. Choose nonstick cake and gelatin molds in interesting shapes. Head outside after a snowfall and scoop the fresh snow inside the containers, packing it down, just as you would with wet sand when building sandcastles at the beach.
Tap the bottom of each pan to release the shapes. If you wish to stack them to create a "snow cake," spritz water between layers to freeze them in place.
Throughout Sweden, there are a variety of ways to make, shape and bake these delicious cinnamon rolls.  There is even a national Cinnamon Roll Day every October! I learned how to make them in friend Inger's kitchen when I was teaching at a college in Jönköping. Inger always found a little job for my two…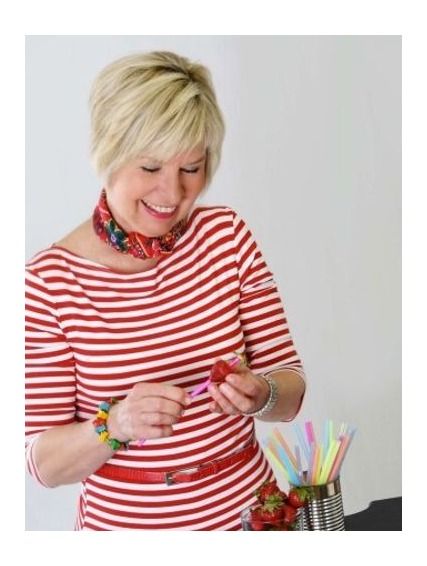 Sign Up For My Newsletter