Make Seed-Starting Pots With Newspaper
It's growing season, an ideal time for your family to poke around and play in dirt. Begin indoors! Popular plants are easily started inside during spring months to give a jump-start to your summer garden.
​While many serious gardeners purchase seed-starting kits, you'll discover with this kid-friendly activity that you can save money by making your own growing containers for seedlings out of this newspaper when you finish reading it. Once you get started, you'll be rolling them out in minutes.
​Fill the mini starting pots with fresh damp potting soil, tuck in seeds, and you're on your way to growing bedding plants you can transplant in your backyard or deck garden, pot and all, since the newspaper will dissolve like a peat pot.
Here's the stuff you'll need:
–black-and-white print newspaper
–ruler
–marker
–scissors
–6-ounce can, such as a tomato paste can, for a mold. Use a larger can or plastic water bottle for a bigger pot
–tape
–fresh seed-starting potting soil
–seeds packaged for current year, such as parsley, tomatoes, peppers, squash, cucumbers and melon. (Carrots, beets and radishes do best when sown directly in the garden)
–wood craft sticks for markers
–waterproof tray, such as a recycled deli container
Here's the fun:
1. Help your child measure and cut a 6-by-22-inch long strip of newspaper (for a bigger pot, use a larger can and adjust newspaper size accordingly).
2. Set the can sideways along one end of the newspaper strip. Leave about 1 3/4 inches beyond the base of the can. Your child will enjoy rolling the newspaper evenly around the can to make a cylinder. Add tape at the end to secure paper in place.
3. Starting at the outer seam, fold the paper edge several times over the bottom of the pot to create a flat base. Tape in place. Remove can and fold the top of the pot inward 1/2 inch to form a rim.
4. Fill pot with moistened soil. Plant seeds and water. Write plant name on a wooden craft stick and insert it in the pot. Set on the waterproof tray.
Repeat with more pots and seeds.
Keep pots out of direct sun until seeds sprout, then move to a sunny window. Water when dry to the touch, being careful not to overwater.
When ready to transplant, bring the plant-filled tray outdoors for a day to adjust, then plant the whole pots in the ground or in a container on your deck.
Tip: Make and plant seed-starting pots with other families, and share the seeds.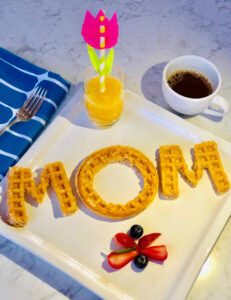 Wouldn't a fluffy, crisp waffle taste good right now?Keep that thought, and now think about Mother's Day. Mom would no doubt be delighted with breakfast-in-bed waffles smothered with her favorite toppings. Dollops of whipped cream and strawberries on top, or real maple syrup flooding the plate. I could go for that!Here are two ways to…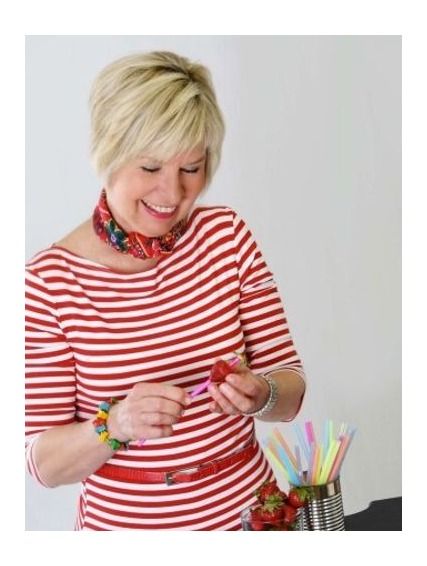 Sign Up For My Newsletter