Gardening Kit In A Clay Pot
A first-grade teacher does a project with her class where she gives each student a bag of "mystery seeds" to plant. With no idea what they are, the kids can only guess at the right soil and the best amount of water and sun. Then they watch them sprout and grow.
Isn't being a parent kind of the same thing? When our kids are born, they are mysteries. We plant them in a solid soil of encouragement, discipline and love. We water them with our values, and feed them on our interests. But still, we can never be sure how they'll grow. We do our best, and we hope only to turn around one spring and be amazed by the incredible person who has blossomed.
Here's a fun spring activity that gets everyone growing and giving to one another in creative ways. It's a "gardening kit in a clay pot" that you and your kids can create in three easy steps. Give it to someone celebrating a birthday, a teacher, or surprise a special neighbor.
PAINT A CLAY POT
Place a medium-size clay pot on a newspaper-covered surface. Use acrylic paints and make designs with a paintbrush or a piece of sponge. Use a variety of colors and experiment with zigzags, stripes and dots. Let dry.
MAKE A WATERPROOF FLOWER-GARDEN MARKER
Save a quart-size plastic water or soda bottle with a patterned, inverted base. Cut off the base and notice how it looks like a single flower bloom. Paint both sides with acrylic paints, and on the center of the inner side, add dots with a contrasting color for the stamen. Use a plastic fork for the flower's stem. Glue the handle end of the fork to the bloom. (The tine end will eventually be poked into the soil). For a leaf, break off the concave part of a plastic spoon from its handle and glue it to the "stem." Draw veins on the leaf with a permanent marker.
ASSEMBLE
Fill the pot with soil and poke the flower marker into the center.
Tuck in a packet of seeds and a card with instructions to use the handy garden marker when the seedlings are ready to be transplanted outdoors.
TIP: Make several more kits to give to Mom, an aunt or Grandmother on Mother's Day. Or, let guests make them at a birthday party for a unique take-home party favor.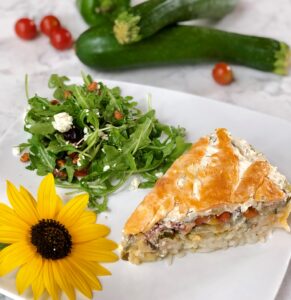 Leaves that were green may be turning to brown, gold and red, but summer's growing season isn't over yet. Tall and free, sunflowers still climb upward like Jack's beanstalk. Their bright yellow blooms sway with afternoon breezes, crossing property lines and surpassing the heights of fences. So full of life and growth, I recently observed…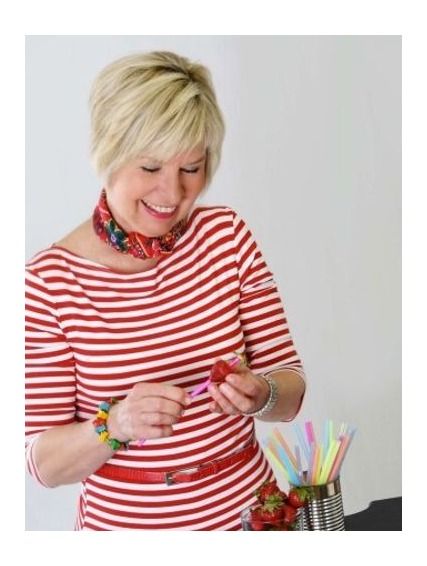 Sign Up For My Newsletter