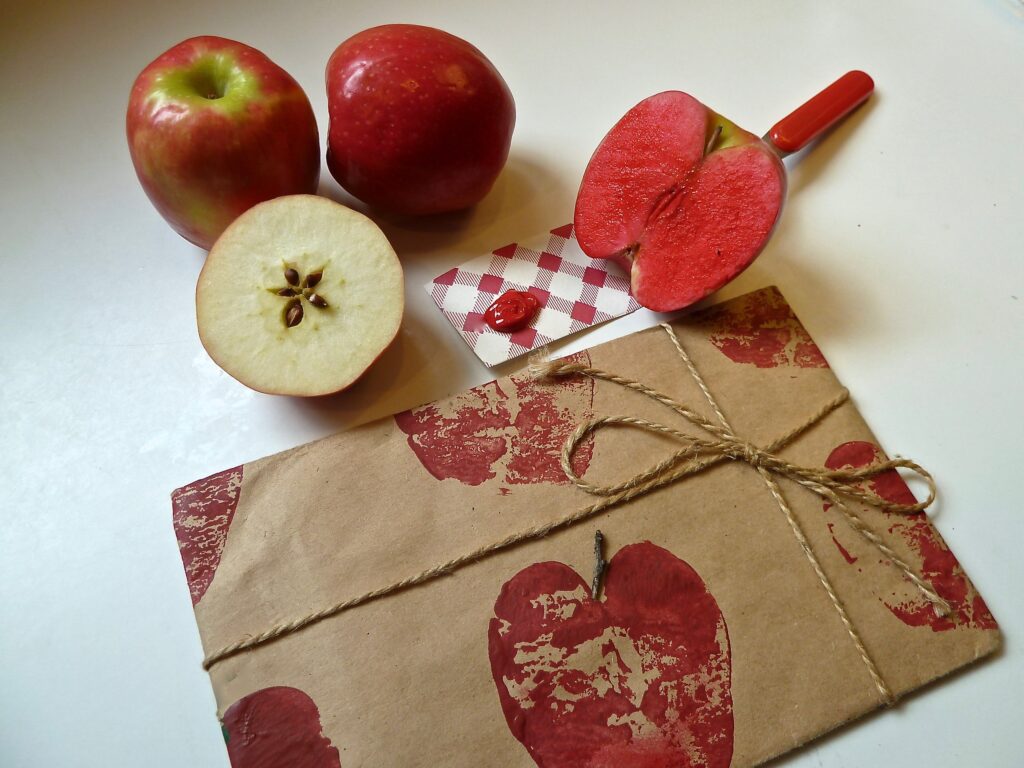 Some of my kids' best and least expensive art supplies have come from nature. Acorns, leaves, shells, pinecones and sticks have all provided inspiration for a plethora of family craft and decorating projects.
Now that apple season is here, it's a perfect time to get your creative juices flowing and use real apples to stamp out some original art. You can stamp apple prints onto brown craft paper or recycled brown grocery bags for lovely homemade wrapping paper, gift tags and book covers.
To create wearable art to celebrate fall, stamp apple prints with permanent acrylic fabric paints on a sweatshirt, T-shirt or cotton infant wear. Stamp fabric napkins, place mats, potholder and dish towels, too. There's really no end to objects that can sport an apple stamp or two.
Here's the fun:
-Slice an apple in half vertically. Pat it dry with a towel and remove as much moisture as possible. For a handle that young kids can grab onto, poke a fork into the outside center of the apple.
-Pour craft paint in squeeze bottles onto a paper plate. (Use fabric paint if stamping clothing.) Dip the cut side of the apple into the paint. Press the apple gently on a paper towel to absorb some of the paint, and then press the apple firmly onto the paper or fabric. Stamp as many prints as you like by dipping and printing.
-When your apple prints are dry, dip a toothpick or small paintbrush into some green or brown paint and paint a slender stem and a leaf onto your apple print. Or, glue a real stem on a print or two for an original look!
Notes:
-For a group project, look for cheaper bruised fruit at apple orchards.
-If you cut an apple widthwise around the circumference, the seeds form a perfect star shape. Remove the seeds and stamp out the natural design.
If using fabric paints on fabric, an adult should heat-set the prints with an iron according to product instructions after the paint has dried.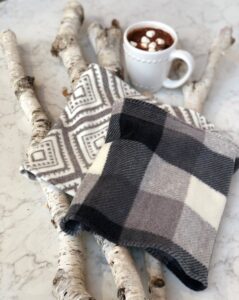 Feeling a little chilly around the neck this time of year? An odd question, maybe, but not quite so out of the ordinary — especially in Minnesota, where I live, and where we have to be conquerors of bitter winds and snow. Even in moderate climates, a little added warmth on a damp, cold day…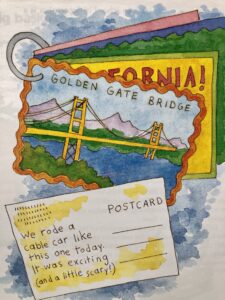 If your child's grandparents or aunts and uncles live far away and you get together only a few times a year, develop an entertaining line of communication with a postcard game. Your family will have fun finding just the right postcard to send, while reinforcing alphabet skills at the same time. Start off by finding…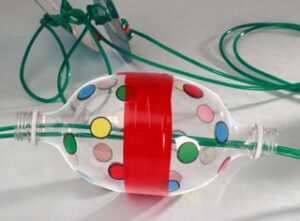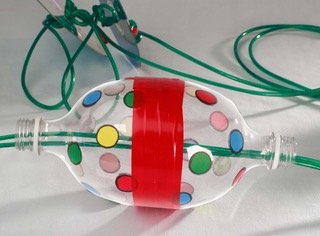 If your school-age kids are moping around with nothing to do, show them how to make their own fun with this action-packed "Zip Toy." Not only does it make a great "zip" sound going down the line, but its name could just as likely refer to how quickly you and your kids can put it…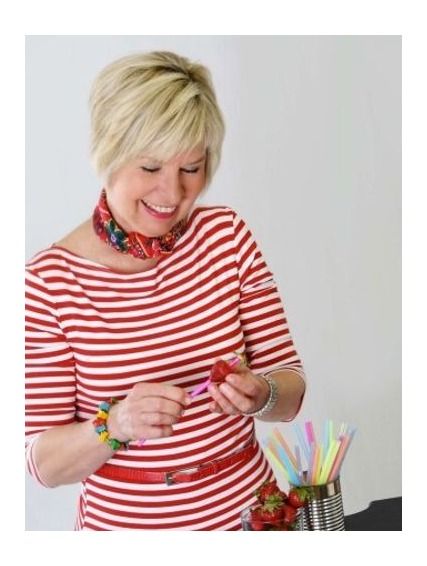 Sign Up For My Newsletter