Potato Jewelry Is a Gem of a Craft Idea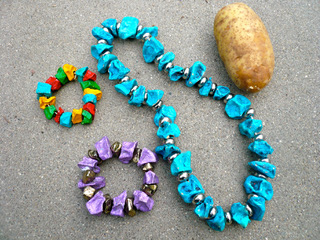 Do you have a potato or two in your pantry that never made it to the dinner table? Maybe they're soft, wrinkled and even sprouted a bit. Well, don't throw them out! They're "gems."
Get your kids going now to craft the most unusual jewelry—actually made from potatoes. The snazzy-looking creations are fun to wear and make terrific gifts for friends
I call it a gem of an idea because whenever I wear my bracelet in bright primary colors or my turquoise-look necklace, people ask where I got it. I happily reply: "I made it! Out of potatoes!"
Here's what you'll need:
–Potatoes
–Potato peeler
–Sharp knife
–Wooden skewers
–Floral foam bricks
–Craft paint brushes
–Newspaper
–Acrylic paints
–String ribbon or elastic
–Small craft beads
Here's the fun:
Your school-age child should use a peeler to remove the skin from one large potato, which will be enough for one necklace. Cut it into 1/2-inch chunks, and poke them onto a couple of wooden skewers. You'll want to help your younger kids so that they don't poke themselves. Also, do make sure the chunks are well-spaced so there's room to paint them on all sides while still skewered.
Poke skewers into a florist-foam brick so they're standing upright.
After about 24 hours, these little spud chunks are going to turn a funny gray-black color, which is fine. Twist them on the skewer once in a while as they dry and become beads with holes through the center. They'll be rock-hard in about a week or 10 days if you keep them in a dry place.
During this time, check online or take a book out of the library on the subject of stones and gems. Suggest to your children that they pick a stone they'd most like to create. I like turquoise, so that's what I'll describe here.
Spread out newspaper on your work surface. Hold the bottom of each skewer like a handle, dip a foam brush into turquoise acrylic paint and paint the beads. There are so many little nooks and crannies on the chunk that it actually will resemble a stone. Replace skewer in the floral foam to let dry.
Remove the beads from the skewer, and string them on ribbon or elastic through their holes. To fashion an interesting pattern, alternate with smaller silver beads from a craft store or even from another old necklace you find at a garage sale. When you're done, you'll have a beautiful faux-turquoise necklace that can fool just about anyone!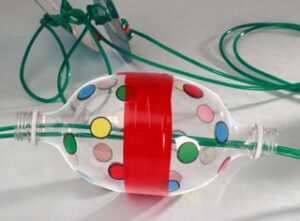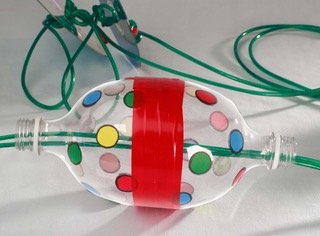 If your school-age kids are moping around with nothing to do, show them how to make their own fun with this action-packed "Zip Toy." Not only does it make a great "zip" sound going down the line, but its name could just as likely refer to how quickly you and your kids can put it…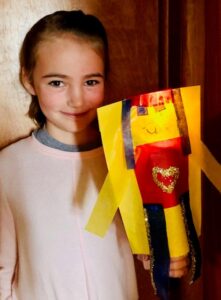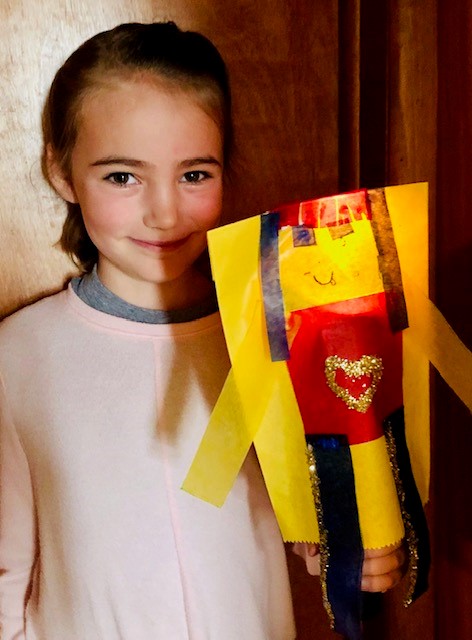 Just when it seems your young child has drifted off to sleep for the night, a plaintive voice echoes through the hallway. "Mom! I can't sleep. I think there's a monster in my closet!" So you check the closet carefully."Nope, honey. No monsters." But it doesn't help much. More drama kicks in."I want a glass of…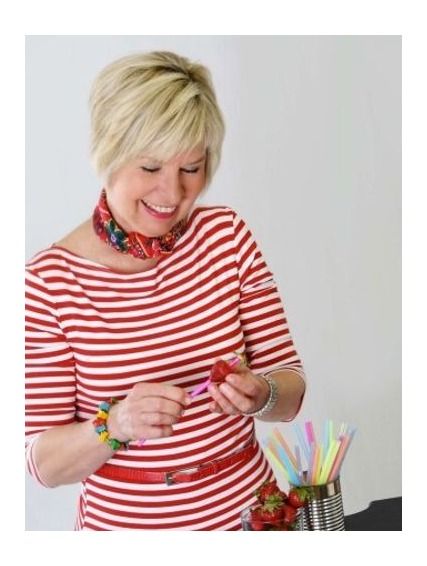 Sign Up For My Newsletter