Birdseed Heart Shaped Treats for the Birds
Give a little heart or two, or even three, to your backyard feathered friends with this birdseed treat shaped with cookie cutters. An ideal kitchen craft to enjoy with preschoolers when the big kids are off at school, it's also super-fun for older kids to do with the whole family on a weekend afternoon.
Pick up a bag of birdseed, packets of unflavored gelatin and root through your cupboards for cookie cutters, then you're all set to go.
BIRDSEED COOKIE CUTTER TREATS FOR BIRDS
Makes 4-6 bird treats
2 envelopes (1/4 ounce each) unflavored gelatin, such as Knox brand
1/2 cup boiling water
1 1/2 to 1 3/4 cups birdseed
Baking sheet lined with parchment or waxed paper
4-6 heart-shaped cookie cutters, roughly 3 inches by 4 inches.
2 straws, cut into 3-inch pieces
String or twine.
Here's the fun:
In a large bowl, an adult should pour the boiling water into the gelatin. Stir until dissolved, and then add 1 1/2 cups birdseed. Stir until birdseed is coated, adding more seed if mixture is too watery.
Meanwhile, arrange the cookie cutters on the lined baking sheet.
Spoon the mixture into the cookie cutters. Press down with the back of a spoon, or compact the mixture with fingers using a piece of waxed paper between fingers and the mixture.
Insert a straw piece into each shape to create a hole for hanging, and leave in place.
Set the baking sheet of filled cookie cutters in the refrigerator for two hours. Remove and let stand in a dry room overnight or until hard, turning the filled cookie cutters occasionally.
Carefully pop each treat out of its cookie cutter. Remove straws, thread string or twine through the holes, and hang from a tree branch, fence or deck railing.
Tip: Extra birdseed in your bag? Take a pine cone, roll it around in peanut butter until it's completely covered, then roll it once more in birdseed. Tie a string around it and hang it outside.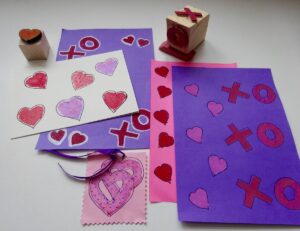 If you are looking for indoor artful fun with the kids this week, put a heartfelt stamp on homemade Valentine's Day cards, gift tags, lunch bags, stationery, you name it, using printing stamps you make together. First hunt for craft supplies and recycled items from around the house, and then make the stamps. You might…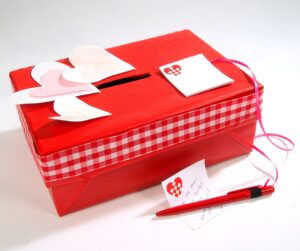 Who doesn't like receiving a little compliment now and then? Positive, sincere words are an affirmation of actions and intent, and they give the recipient a boost, sometimes just when least expected. Blush! Face it – validation from others just makes us feel good and creates that internal glow. Provide the good medicine of encouragement…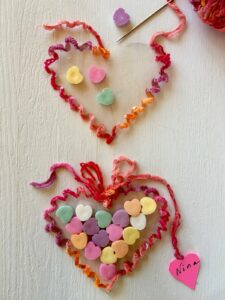 Grab your school-age kids and make these eye-catching see-through "sewing card"-style hearts filled with sweet treats to share the love on Valentine's Day. Here's the stuff you'll need for several heart pockets:–Clear acetate (find by the sheet at art-supply stores or by the foot at hardware stores)–4 1/2-inch-wide heart-shaped cookie cutter for a pattern, or…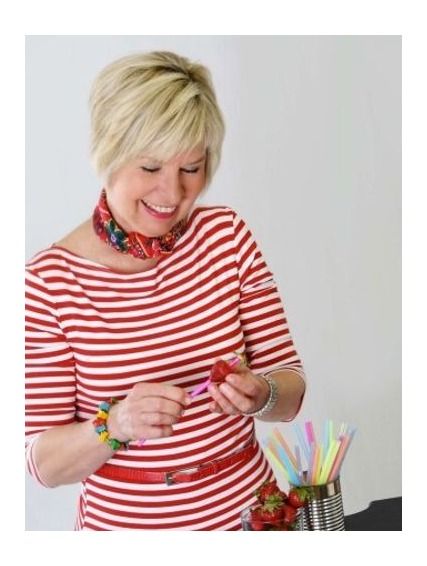 Sign Up For My Newsletter