Delicious Crepes For Meals And Snacktime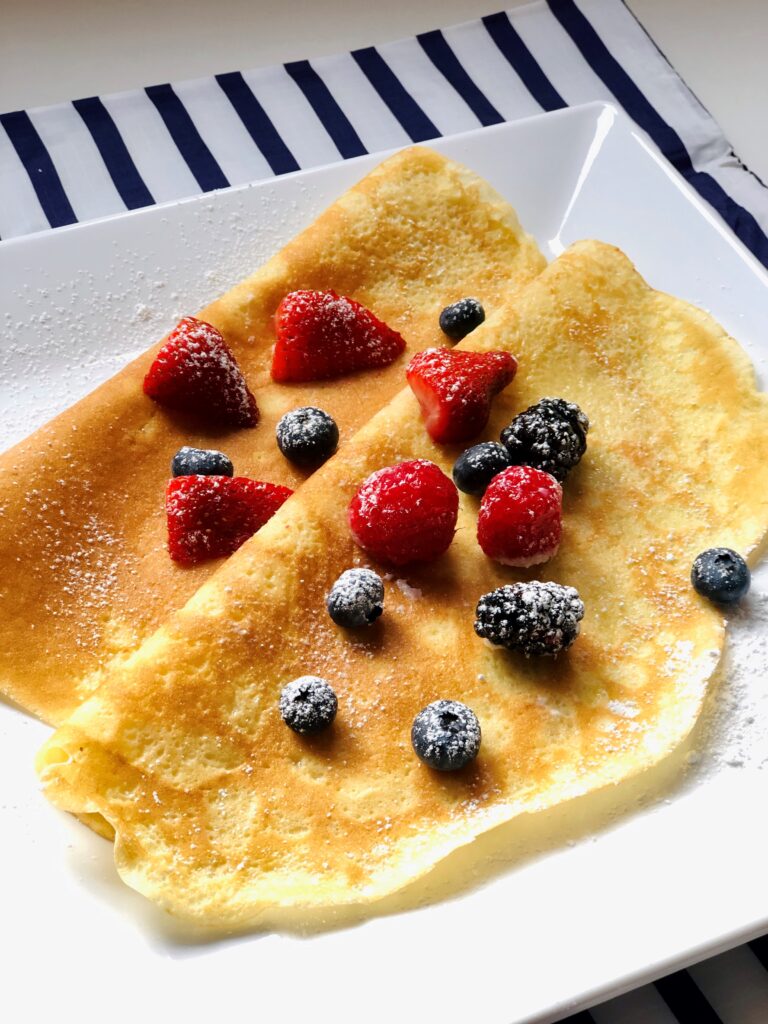 A quick trip to the grocery store has taken on new meaning these days. You never know what will be in stock. Hopefully you can get the basics of milk, flour, eggs and butter for this recipe, so you and your kids can enjoy cooking up this easy, fancy-looking recipe of French crepes.
Crepes are so versatile — they are tasty and nutritious for breakfast or a snack, or roll them up and heat briefly with leftovers or other items in your refrigerator and pantry such as goat cheese and honey, or salsa and grated Cheddar cheese.
You might want to double the batch of 12 crepes and refrigerate or freeze with wax paper between them for additional snacking and meals. Or, think dessert, and coax a tantalizing stack into a divine "crepe cake" to brighten spirits. Stack a dozen or more with whipped cream and sliced strawberries in between the layers. Top with candles and sing if there is a birthday in the house.
FRENCH CREPES
Makes 12 eight-inch crepes.
1 1/4 cups all-purpose flour
pinch of salt
1 1/2 cups milk
3 eggs
2 tablespoons unsalted butter, melted plus more for cookin
1/2 teaspoon vanilla (optional)
To make batter: In medium bowl, combine flour, salt, milk, eggs and melted butter. Add vanilla, if using. Whisk until smooth. Or, place in a blender and blend until smooth, about 30 seconds. Refrigerate for at least 30 minutes.
To cook crepes: Remove batter from refrigerator. Stir. Lightly butter flat large skillet or crepe pan. Heat over medium-high heat. Pour a scant 1/4 cup batter in center of skillet and swirl batter around to form an 8-inch round crepe. Cook until underside is golden brown. (Note: Lift up corner to check color.) Using a narrow spatula, flip crepe. Cook until other side is lightly brown, about 30 seconds.
To serve: Set on a plate. Roll up with fruit or applesauce inside. Or, fold in half or quarters. Add favorite toppings or simply squeeze some fresh lemon juice and dust with confectioners' sugar.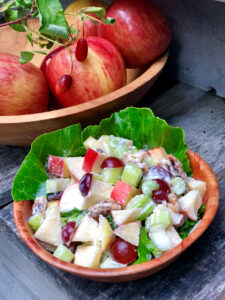 Minnesotans think of themselves as not being particularly boastful. But fall is in the air, and one exception is when it comes to the humorous question, "How do you like them apples?"   We love them, and we take pride…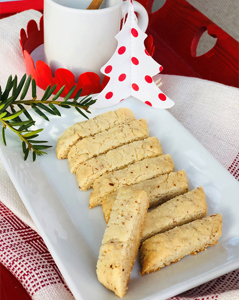 Holiday cookie baking time is here. There are so many tempting possibilities, like classic sugar cookies as well as favorite recipes handed down from generation to generation. Celebrating our family's Scandinavian-American heritage, we prepare a variety of traditional sweets from the old country, most notably tasty spritz cookies. We fill a cookie press with the…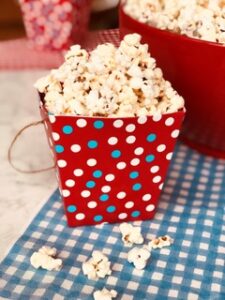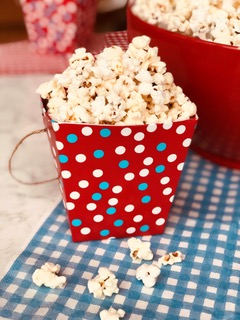 When it's snack time at our house, all ages ask for popcorn! It is low in calories, tastes great, and a fresh batch is easy to serve in individual bowls or containers. No wonder it's a favorite. When my three kids were young, I popped it using the traditional method: on the stove in a…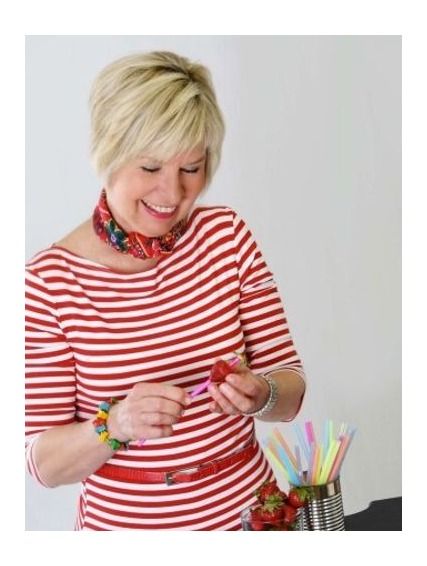 Sign Up For My Newsletter