Swedish Toffee Shortbread Slices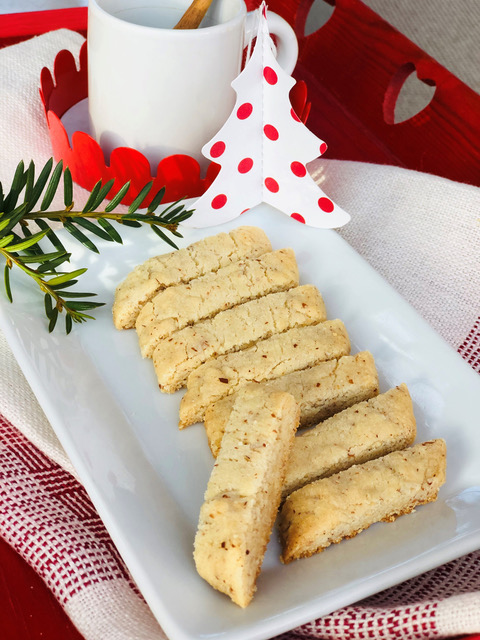 Holiday cookie baking time is here. There are so many tempting possibilities, like classic sugar cookies as well as favorite recipes handed down from generation to generation. Celebrating our family's Scandinavian-American heritage, we prepare a variety of traditional sweets from the old country, most notably tasty spritz cookies. We fill a cookie press with the simple butter dough to create a variety of shapes, then the kids decorate them before they are baked.
This year, I'm adding a new Swedish favorite to the cookie platter, introduced to me by my friend Kris, who, living in Stockholm for many years, collected unique recipes, including this Swedish Toffee Shortbread Slices ("Skurna Knackkakor")
Once the dough is formed for the cookies, kids will have an active part shaping it like clay into logs on the baking sheet, then flattening them into rectangles before baking. When they come out of the oven, the final fun step is neatly cutting them into thin diagonal slices. When cool, enjoy. But don't be surprised if you are tempted to eat more than one of the two-bite cookie.
SWEDISH TOFFEE SHORTBREAD SLICES (SKURNA KNACKKAKOR)
Makes 40-45 cookies.
1/4 cup raw, unpeeled almonds, or use almond meal such as Trader Joe's Just Almond Meal
1/2 cup (1 stick) unsalted butter, softened
1/2 cup sugar
1 tablespoon light or dark corn syrup
1 teaspoon vanilla extract
1 teaspoon baking powder
1 1/4 cups all-purpose flour
1/4 teaspoon salt
1. Adjust oven rack to middle position and preheat oven to 350 F. Line baking sheets with parchment paper.
2. If not using purchased almond meal, process almonds in a food processor or use a nut grater to create a medium-to-fine textured meal. Set aside.
3. In the bowl of an electric mixer, beat together butter and sugar. Add ground almonds (or almond meal), corn syrup, vanilla, baking powder, flour and salt. Combine on low speed for 2 minutes. Finish by hand to form the dough. It will be crumbly at first.
4. Using hands, divide the dough into three equal parts. Shape each portion into a log about 10 inches long. Place on prepared baking sheets, and flatten into 1 1/2-inch wide rectangles.
5. Bake for 15 minutes or until edges start to brown. Remove from oven, and let stand a few minutes.
6. While still warm, use a dough scraper to cut each rectangle diagonally into 2 1/2-inch-long thin slices.
7. Cool completely before storing.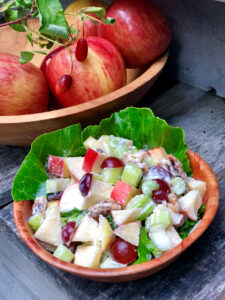 Minnesotans think of themselves as not being particularly boastful. But fall is in the air, and one exception is when it comes to the humorous question, "How do you like them apples?"   We love them, and we take pride…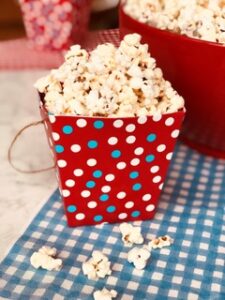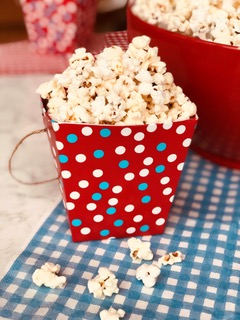 When it's snack time at our house, all ages ask for popcorn! It is low in calories, tastes great, and a fresh batch is easy to serve in individual bowls or containers. No wonder it's a favorite. When my three kids were young, I popped it using the traditional method: on the stove in a…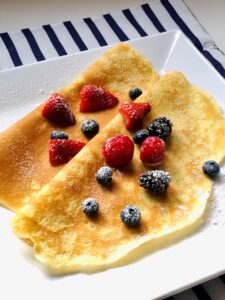 A quick trip to the grocery store has taken on new meaning these days. You never know what will be in stock. Hopefully you can get the basics of milk, flour, eggs and butter for this recipe, so you and your kids can enjoy cooking up this easy, fancy-looking recipe of French crepes. Crepes are…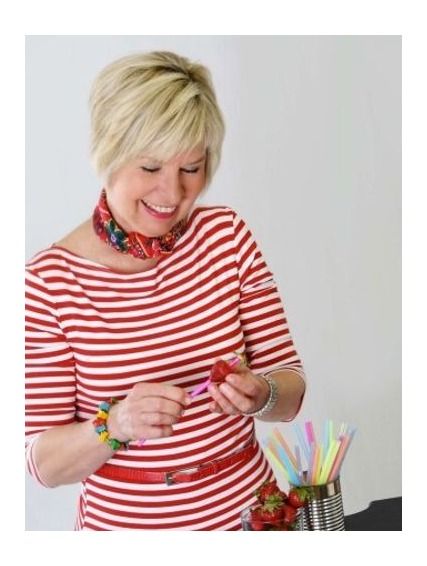 Sign Up For My Newsletter